More than Physical Products
Vection Technologies has leaped into the kiosks market to create easy-to-use and effective interactive digital touchpoints for its 3D, virtual reality (VR) and augmented reality (AR) solutions for a true omnichannel customer experience. Our best-in-class engineering team includes industrial design, mechanical engineers, safety & compliance engineers, and software engineers. We are experts in bringing to life the most complex custom immersive projects, allowing customers to focus on growing their business.
Design Meets Interactivity
Vection Technologies' kiosks are branded as JTotem. They are made in Italy with a focus on reducing environmental impact. The sleek design is combined with advanced technologies to bring an immersive virtual experience into a beautiful physical product. Perfect for trade shows, corporate events, or any public gathering, JTotem provides an attention-grabbing way to display information or entertain guests.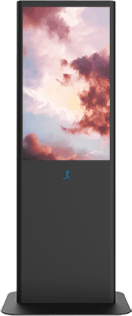 Efficiency & Value
JTotems are versatile and can be used for a variety of purposes, including digital signage, self-service operations, check-in and out, advertising, consultation, payment, safety and security. They can also merge augmented reality and virtual reality elements to blend the virtual and physical worlds. In addition, they can be used as info points, self-service reception areas, ticket machines, and sport betting areas. JTotems offer a wide range of functions and capabilities that can be tailored to meet the specific needs of any business or organization.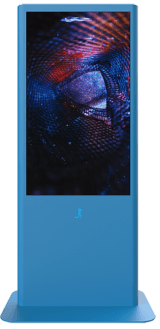 Extensive Functionalities
The JTotem interactive kiosks have many features that make them ideal for use in a variety of settings. With screen sizes ranging from 27 to 65 inches, they can be used in a variety of situations, from retail stores to office buildings. They also come with an embedded PC, which makes them very user-friendly. They have several options that make them even more versatile, such as printing, camera, QR code reader, NFC reader, smart card dispenser, payment system and sanitizing gel dispenser. They also have augmented reality and virtual reality capabilities. This makes them perfect for use in any environment where you need to provide the best possible user experience.